There are many sizes of stainless tube sinks. How do you choose?
I don't know if you often cook at home. If you usually cook regularly, you should know that washing vegetables is very troublesome. It takes time and effort to make the kitchen dirty. In fact, there is a good way to wash vegetables without any trouble. That is to install a sink, the task of washing vegetables in the sink will not get dirty water everywhere. Speaking of the sink is more popular with everyone is the
stainless steel sink
. So do you know the size of the stainless steel sink? Below I will introduce you to the relevant content of the stainless steel sink, you may wish to take a look!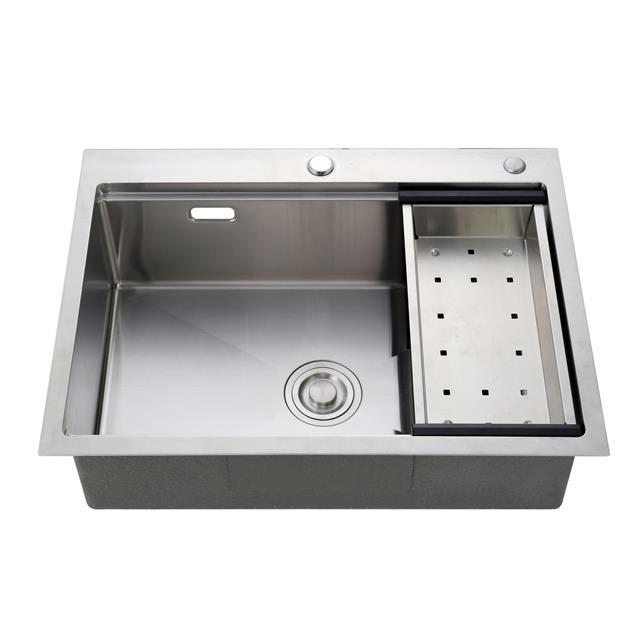 Stainless steel sink size
There are three types of stainless steel sinks, single, double and triple. Of course, the different model sizes are different, but in general the size of the stainless steel sink is relatively standard. The general size is 60 * 45 cm in a single slot, 50 * 40 cm is relatively small; the size of the double slot is generally 88 * 48 cm, 81 * 47 cm is more common; three slots are generally 97 * 48 cm, 103 * 50 cm is more common.
The price of stainless steel sinks has always been a concern for everyone. Generally, the price between the same kind of products is quite different because of the brand and quality. For stainless steel sinks, the cheapest single-slot stainless steel sink costs $40, the double slot is about $60, and the three slots are around $100. The slightly better stainless steel sink has a single slot of about $50, and the double slot costs $100. More, three slots are almost around $150; expensive stainless steel single-slot sinks cost around $100, dual-slots cost $150, and three-slots cost at least $200.