Home
>
News
>
Granite Sink
>
What are the characteristics of granite sinks? Granite sink 3 big purchase tips
What are the characteristics of granite sinks? Granite sink 3 big purchase tips
As we all know, there is a place with a lot of water in the cooking area, so it is very necessary to install the sink in this area, and this is almost an indispensable choice in the cooking area, but because there are many kinds of materials in the sink, Most users have taken a look at the selection. Today, Xiaobian recommends granite sinks. It is a very fashionable and durable material that is very popular among users. So what are the characteristics of granite sinks?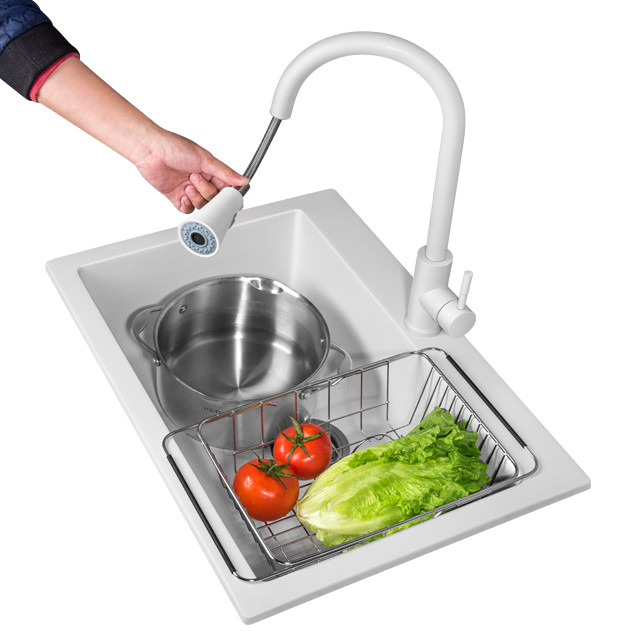 What are the characteristics of granite sinks: products
This kind of product has a beautiful and tough appearance, delicate and soft texture, rich and vivid, and its feel is very gentle and soft, which is the crowning touch of modern kitchen. At the same time, the granite sink process is one-piece molding, very strong and highly utilized. The kitchen basin of this texture is perfect for the kitchen.
What are the characteristics of granite sinks: advantages
This kind of texture product is very environmentally friendly, and there is no harmful substance without radiation and toxicity. It can be in direct contact with food. It is the best choice for modern environmentalists. In addition, the granite sink is hard, practical, acid and alkali resistant and corrosion resistant. The characteristics of wear resistance and high temperature resistance are also favored by the majority of users.
What are the characteristics of granite sinks: disadvantages
Because it is made of pure natural stone, the price is relatively more expensive than other types. In addition, because of its relatively large weight, the table surface should be reinforced during installation.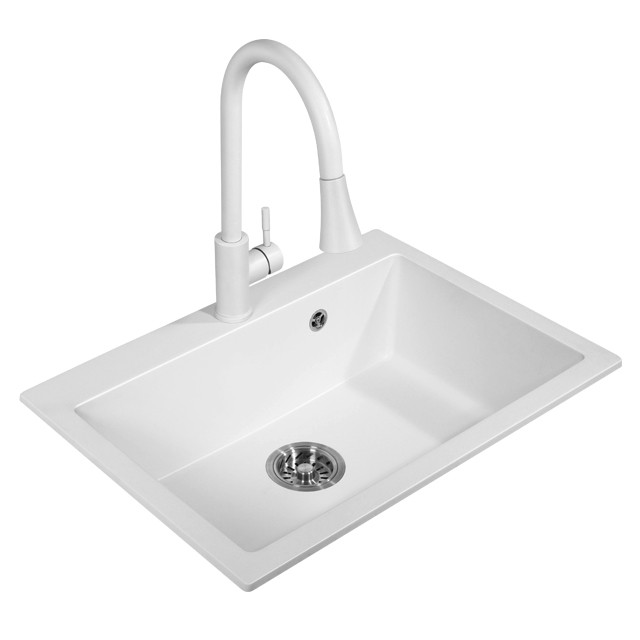 Granite sink 3 big purchase tips
1, look at the appearance
When selecting, be sure to pay attention to whether there are obvious signs of scratching on the outside of the product. Generally speaking, even ordinary granite sinks are very wear-resistant. Of course, when you buy, you can use things to slide gently in the inconspicuous area. If you see any scratches, it means that it is not a good granite.
2, look at the size function
When selecting, you should pay special attention to the color of the product, whether it meets the dressing style of your own cooking area, and also know what kind of function sink you need before buying, and then purchase the granite sink according to actual needs.
3, look after the sale
Due to the nature of the material, it is relatively heavier than other products. In addition, it requires higher performance when it is placed, so when buying, well-known brands usually arrange the door-to-door installation. Or carry out special counseling and installation, so be sure to understand the relevant after-sales service when purchasing.
Summary: The above is about the knowledge of the characteristics of granite sinks. I believe many of my friends have a better understanding of the characteristics of granite sinks. Of course, if you have better suggestions and ideas, please leave a comment.