Pros and cons of granite composite
Pros and cons of granite composite
Like every sink material (and virtually everything in life!), granite composite has its pros and cons.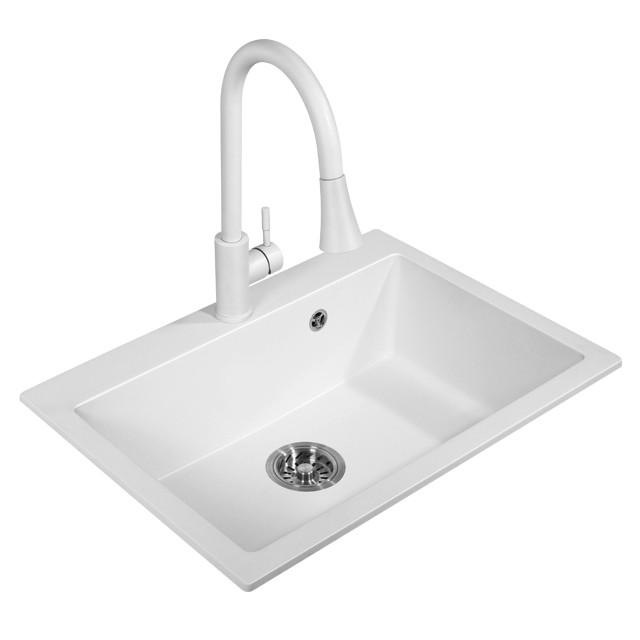 Heat resistant; will not fade or discolor when exposed to high heat
Resists scratching, acid, chipping, water spots, and staining
Abundant matte color options (brown is especially popular and difficult to find in other materials)
Long life
Look and durability of natural stone at a fraction of the price
Cons of granite composite sinks
May require extra support for installation
Require regular (but simple) maintenance
Lighter colors may stain; finish will dull from waterborne minerals if not regularly cleaned
Granite composite vs. quartz composite
Granite composite sinks are essentially identical to quartz composite sinks; both consist of a natural stone (granite or quartz) ground and mixed with acrylic resin.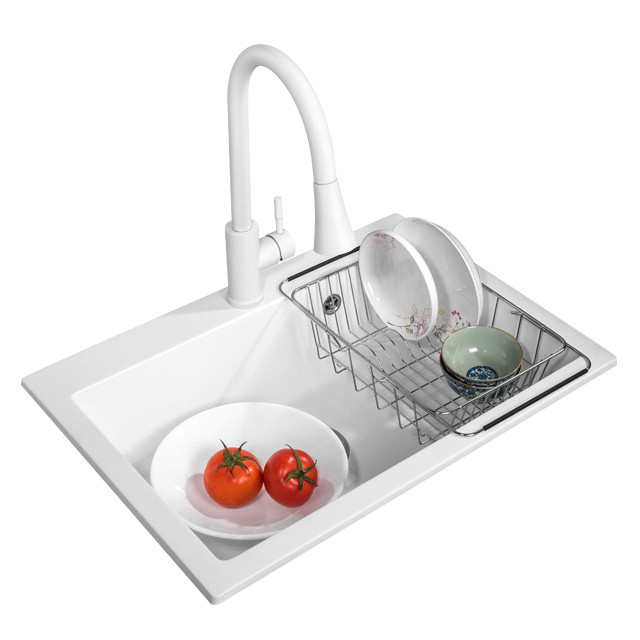 Granite sink vs. stainless steel sink
Granite sinks and stainless steel sinks are about as different from each other as you can get. Each has its distinct advantages and disadvantages. Granite is less prone to damage and makes less noise than stainless steel; stainless steel is easier to maintain and less expensive than granite, but doesn't offer the color options or durability of stone.
Configuration and installation options
Granite composite sinks are available in virtually every standard configuration. Some feature a distinctly curved shape for visual interest, while others are the standard rectangular, square, round, or D-bowl.
For a cleaner, seamless appearance, pick a granite undermount sink (though some actually prefer a drop-in or apron-front sink as it displays more of the sink material). Try a granite apron sink to make a statement (and have an easier time reaching the dishes); a granite bar sink adds flair and beauty to any bar or prep area.
Single bowl
granite sinks
are an excellent option for the avid cook or baker; a double bowl sink may be better for those who prefer separate prep and dishwashing areas. Some sinks feature a low divider, combining the advantages of both double and single sinks; some have an integrated drainboard for extra convenience and practicality.